How Can I Become a Dental Nurse?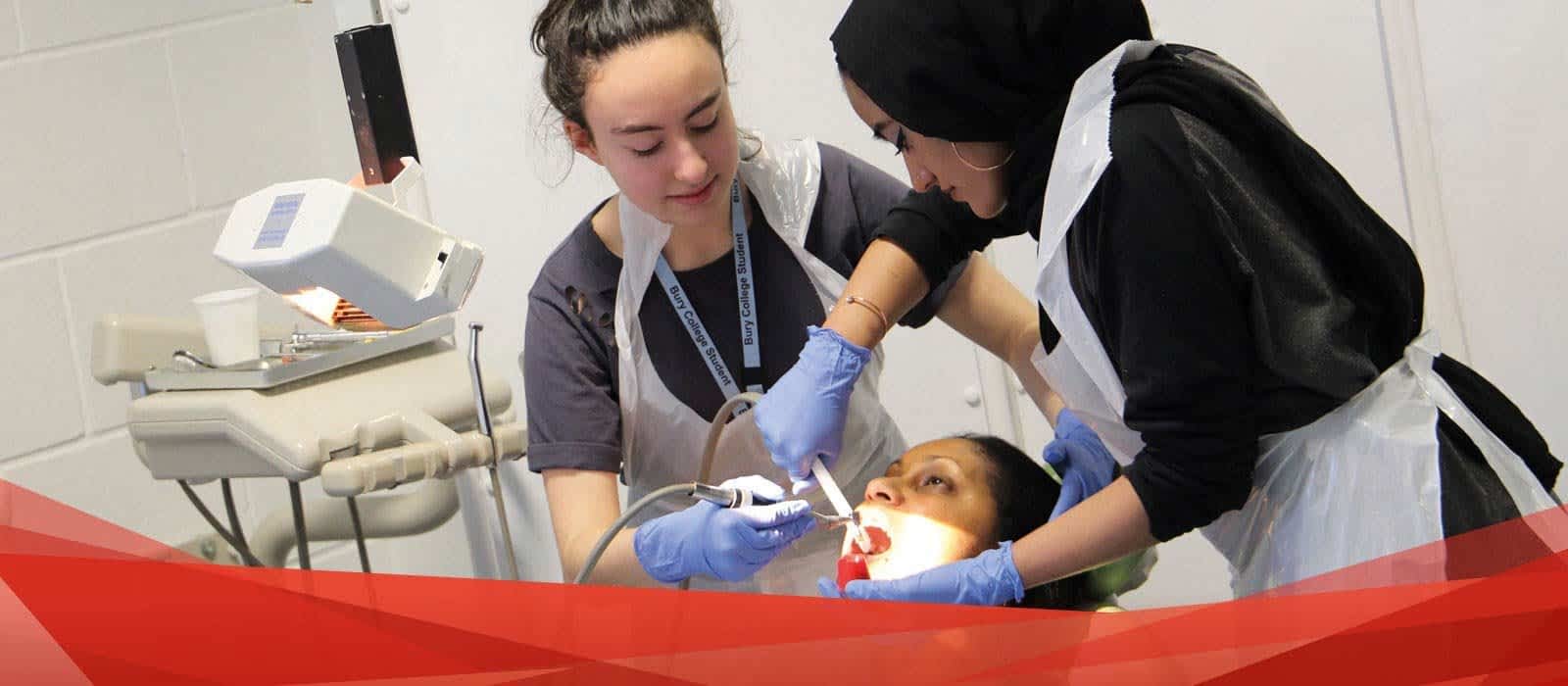 Are you tired of your current career? Do you want something to do something that puts a smile on other people's faces? Have you ever thought about becoming a dental nurse?
What is the role of a Dental Nurse?
Dental nurses work closely with dentists and are an essential part of any dental team. You will not just be an 'assistant, as a dental nurse your duties may involve the following:
Patients can sometimes be nervous or anxious when it comes to dental care. As a dental nurse, one of your responsibilities will be to reassure patients and ensure that they are comfortable
Help with equipment preparation by setting up and sterilising equipment ready for use within the surgery
Supporting dentists, technicians and administrative staff
Helping with administrative tasks, such as updating patient records, stock control, and processing radiographs
Taking x-rays
Using dental tools to remove excess saliva from the patient's mouth to keep the patient comfortable and to prevent the dentist's job from being hindered
Help the dentist record information about each patient
What qualities do I need to become a Dental Nurse?
Whether you start to work for the NHS or a private clinic, there are certain qualities you need to have to become a dental nurse. Dental nursing can be challenging, and you must be able to deal with the worst; this can be anything from dealing with patients that may have poor oral hygiene or anxious, upset patients.
You should be:
A team player
Have excellent communication skills and be able to connect with people of all ages
Organised
Calm and friendly
Caring and reassuring
Ability to work in emotionally charged situations
So how do I become a Dental Nurse?
There are two routes you can take to become a dental nurse. The first is studying with a dental nursing college, like NLDC, or at a university. The second route you can take to become a dental nurse is by starting immediate work as a trainee dental nurse. Both options allow you to work your way towards a General Dental Council (GDC) certificate. This certificate is required to work as a dental nurse in the United Kingdom.
Here are some examples of the qualifications you can gain that will help you to become a dental nurse:
Foundation Degree in Dental Nursing
Certificate of Higher Education in Dental Nursing
National Diploma in Dental Nursing awarded by NEBDN
Level 3 Diploma in Dental Nursing
What is a dental nurse's salary per year?
In the United Kingdom, the average salary for a dental nurse is currently between £18,813 to £30,112, depending on experience, according to the National Careers Service.
Are you ready to get your Dental Nurse qualification?
Get enrolled in one of our accredited Dental Nurse Course! This is your first step in becoming a dental nurse.
Over 12 months we provide you with several services that will fast track your career as a Dental Nurse. The first is your nursing diploma, which is accredited by the National Examining Board for Dental Nurses (NEBDN). Our tutors work with you to pass written examinations, practical examinations and a workplace portfolio (Record of Experience). All three of these things are vital in finding work within the Dental field.
We help you find Trainee Dental Nurse jobs to help build up your RoE. NLDC work closely with a variety of Dental practices, including private clinics and NHS practices, to help ensure our students have access to great opportunities.
Where could Dental Nursing take me?
Becoming a dental nurse may be your end goal, but it doesn't have to be! By becoming a dental nurse, you open a world of career paths and progression.
As you gain more experience you may have the opportunity to move into roles like team manager, leader of dental practice manager.
Upon further training dental nurses can also become dental therapists, orthodontists, specialist dental nurses, and dental hygienists.
Some people even go onto developing careers within the beauty industry by offering services such as Botox, dermal fillers and teeth whitening.